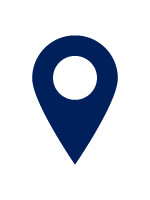 Site Location Studies:
– Raw material and end product logistics;
– Fiscal incentives and credit lines;
– Facilities and available infrastructure, such as: labor availability, medical assistance, banks, security, transportation and others;
– Utilities and resources, such as: water, energy, communication, gas, sanitation and others. 
Our Methodology
Our continuously developing methodology seeks to add new models of analysis to the knowledge acquired in order to guarantee scientific and more accurate results.
The qualitative and quantitative analyses are developed at a level compatible with the needs of the client, and it can reach a complex matrix depending on the size of the enterprise.
The information gathering is performed with extreme care in order to create a model that is as close to reality as possible.
Benefíts
Based on the requirements of the methodology and considering the possibilities of modeling that are usual in this type of study, it is possible to highlight in a correct and rational way the main variables of business behavior, eliminating presuppositions and identifying the threats and the appropriate and necessary steps. 
These studies, together with other instruments of planning, minimize costs and risks and increase the profitability and efficiency of the business.

LOCATION
Street Pernambuco, 1045 | Funcionários | Zip code: 30130-151
Belo Horizonte-MG | Brazil