Mano Consulting is a company organized to operate with excellence and recognized "know-How" in providing specialized services for: 
Audit of projects, building construction, services contracts and supply process;
Projects and Building Construction Management;
Tributary and judicial consultation;
Management of Internal Processes.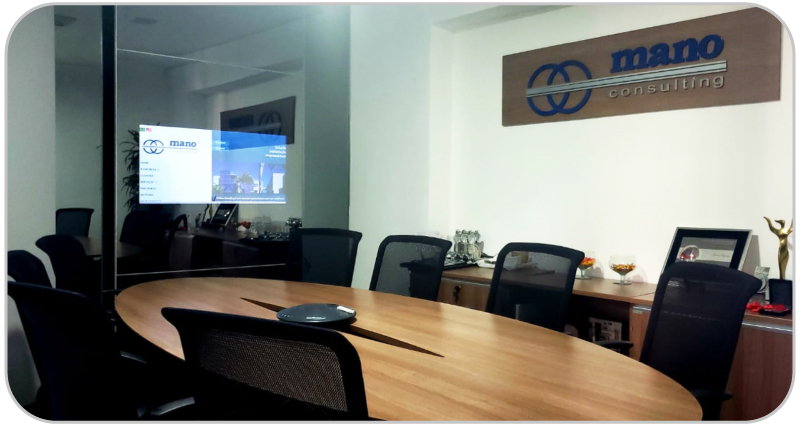 Our company also verifies the integral accomplishment of the legislation applied in the services provided by contractors and subcontractors of our client, managing risks of mutual responsibility, with respect to judicial, tributary, environmental and patrimonial legislation.
We have participated in the viability of large building construction works over the last years that totalize investments of over 15 billion dollars.
In Mano Consulting, your company will always be assisted by professionals highly specialized in various areas:
Tributary;
Labour;
Internal management;
Hiring;
Procurement;
Deadline and cost control;
Contract administration;
Projects and building construction coordination and inspection;
Deadline and cost control.
These areas of expertise make us a realible resource in your enterprise's success.
Ethics and Integrity
Our conduct is guided by the highest ethical standards. Our relationships are guided by respect, in exchange for accurate and truthful information.
Confidence
Transparent relationship with customers and employees, based on responsibility and trust between the parties.
Competence, Quality and Professionalism
Excellence in the execution of our services and recognized aptitude in fulfilling professional actions. Our services seek the highest quality.
Customer Focus
We understand that our success depends solely on the success of our customers. Customer satisfaction is our focus.
​
Respect
Team spirit, warmth and respect prevail in our company. We seek growth supported by the constant improvement of our working conditions and relationships in partnership with our customers, suppliers and professionals.
Commitment to Results
Goal overcoming, continuous improvement, constant improvement of our services and processes, always seeking the adoption of best practices and the most advanced technologies.
"Organized to add value in the enterprise implantation, Mano Consulting makes use of the most advanced technology in the performance of its services."
"Mano's main objective is to contribute to the accomplishment of Your Company's Mission. Our work aims to optimize the technical and financial results of the enterprise. We take into consideration aspects of profitability, return and risk, inside the standards of excellence desired."

LOCATION
Street Pernambuco, 1045 | Funcionários | Zip code: 30130-151
Belo Horizonte-MG | Brazil