Fraud Detection and Prevention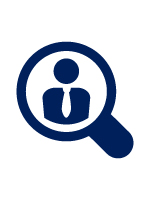 Consulting and execution of projects aimed at the implementation / improvement of the structure / process of Risk Management and Control of Corporate Fraud, with a focus on its examination and evaluation, seeking greater efficiency / control of operations and in relation to all Stakeholders, is the most effective way to seek mitigation of these associated Risks.
For a proper detection and prevention of Corporate Fraud, a strategic, pragmatic and highly effective view on its associated Risks is fundamental. Therefore, it should be considered:
Establishment of Strategies for Managing Risks of Business Fraud (Concepts / Criteria and Technical Procedures, Relevant Legislation, Security and Data Protection, etc.);
Mapping / Evaluation of Corporate Fraud Risks (Identify Risks of Business Fraud of a general nature and / or specific to the Business or Company);
Elaboration of Risk Matrix and Control of Business Fraud (identify, measure and evaluate);
Establishment / monitoring of Action Plans (Risk Mitigation / Ensure Compliance);
Evaluation of the efficiency of the design and test of the effectiveness of the Internal Control System;
Modeling of the Organizational Structure, Processes and Information Systems related to Internal Controls of Business Fraud;
Structuring / adequacy of specific Compliance Programs for Corporate Fraud Risks (Code of Ethical Conduct, Complaints Channel, Business Fraud Investigation (elimination of control vulnerabilities);
and Training and Training.

LOCATION
Street Pernambuco, 1045 | Funcionários | Zip code: 30130-151
Belo Horizonte-MG | Brazil